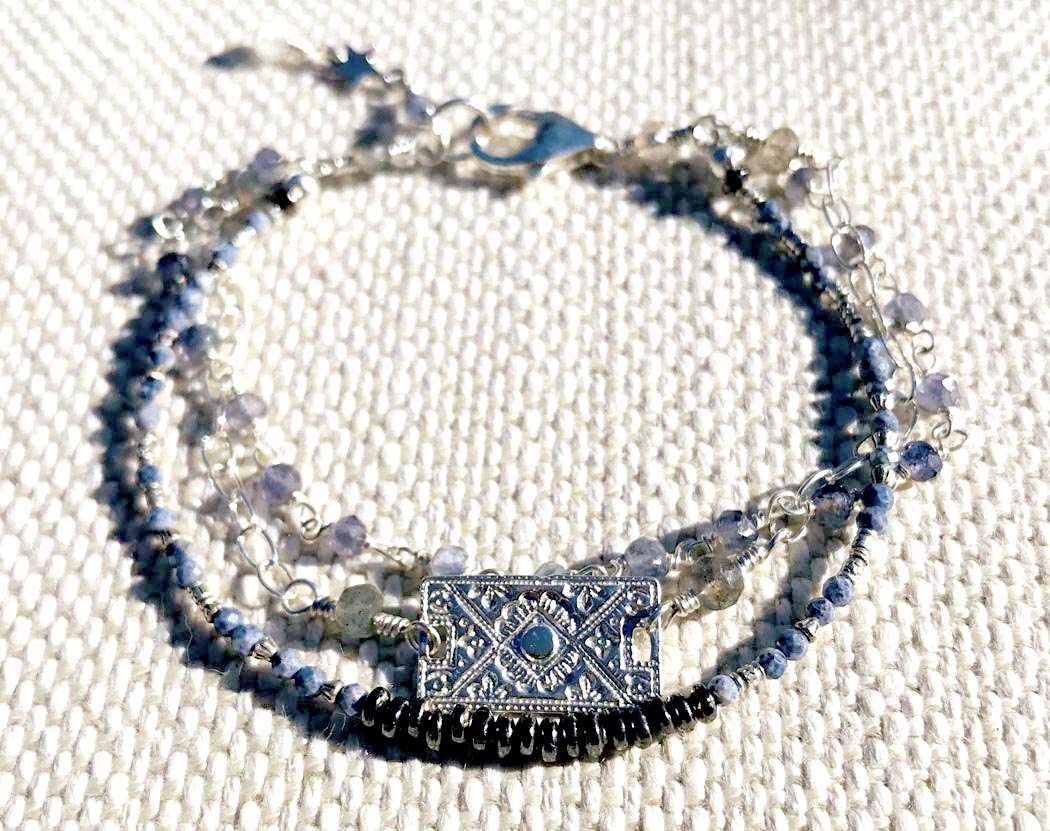 Focus Bracelet
Kyanite, Pyrite, Iolite and Labradorite strung together to give a deeper confidence in yourself and focus on achieving your goals.
Kyanite has healing energy balancing all the chakras as well as balancing all aspects of your life; relationships, health and other tangles. Kyanite removes negative energies from your field giving you more power to do what you came here to do in the world. TO SHINE.
ΙοIite links the mind and the heart, encouraging clarity of mind to assist in making decisions from the heart. Iolite aids in smoothing the chaos into order, giving us a sense of peace and calm.
Sterling silver chain, links, clasp and charm and as always it's made with love and prayers.
7.25" Diameter