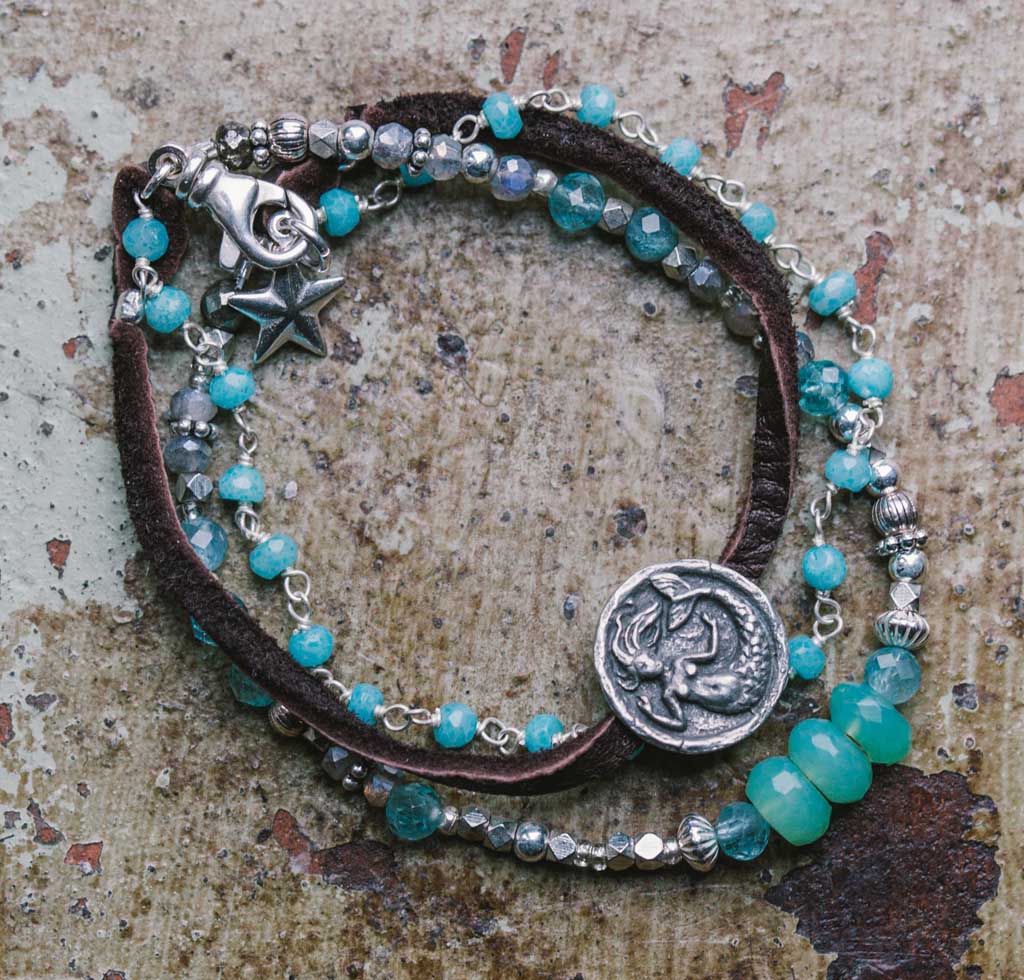 Flow Bracelet
A Pewter Mermaid with arms open wide to receive all the beautiful blessings in life. A reminder to stay in the flow. The gemstones Aqua Chalcedony can help bring peace and calm to your emotional body, from there you can expand your horizons. Chrysoprase is a symbol of regeneration and heart expansion. Apatite has the ability to heal us and remove blockages to our destiny.
The bracelet is made with a Sterling Silver star pendant, beads & rosary chain & deer leather.
As always it's made with love and prayers.
This bracelet is 7.5" from clasp to jump ring.